Medium Duty Cantilever Rack - Single Sided


FOB - Oregon Warehouse
Color: Vista Green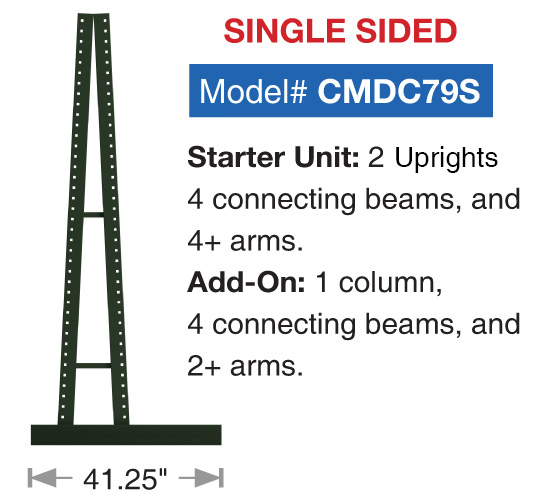 Call for special truckload pricing!
Single Sided Starter Unit Shown with 60" Horizontal Bracing and 24" Long Arms.
$320.36 as shown.
Add On Unit with (1) Upright is $222.76
Starter Unit: 2 columns, 4 connecting beams and 4+ arms.
Add-On: 1 column, 4 connecting beams, and 2+ arms
Sturdy storage for bars, pipes, moulding and other long items. Arms are adjustable in 1.5" increments.

Ideal For:
Airline Maintenance
Maintenance Shops
Lumber Yards
Building Materials
Factory Maintenance
Long Parts
Moulding
Lumber
Farm Stores
Railroad Shops
Public Works
Machine Shops
Fabrication Shops
Millwork Shops
Cabinet Shops
Mechanical Contractors
Electrical Contractors
Plumbing Contractors
Plumbing Stores
If you need a large quantity of this product, call us at 1-800-338-1382 for additional bulk discounts!